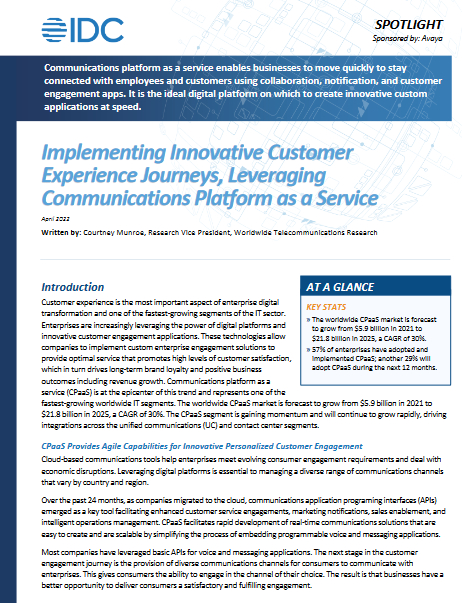 As of 2022, 57% of enterprises have already adopted CPaaS, and another 29% will adopt the solution before the end of 2023.



The demand for CPaaS is rapidly increasing, and the reasons why are not surprising. The solution improves customer engagement by provisioning diverse communication channels for customers and employees, and in return generates long-term brand loyalty and revenue growth.

Access this IDC Spotlight to learn more about the benefits of CPaaS, and why IDC analysts recommend Avaya as a vendor.
Get Your Copy of the report