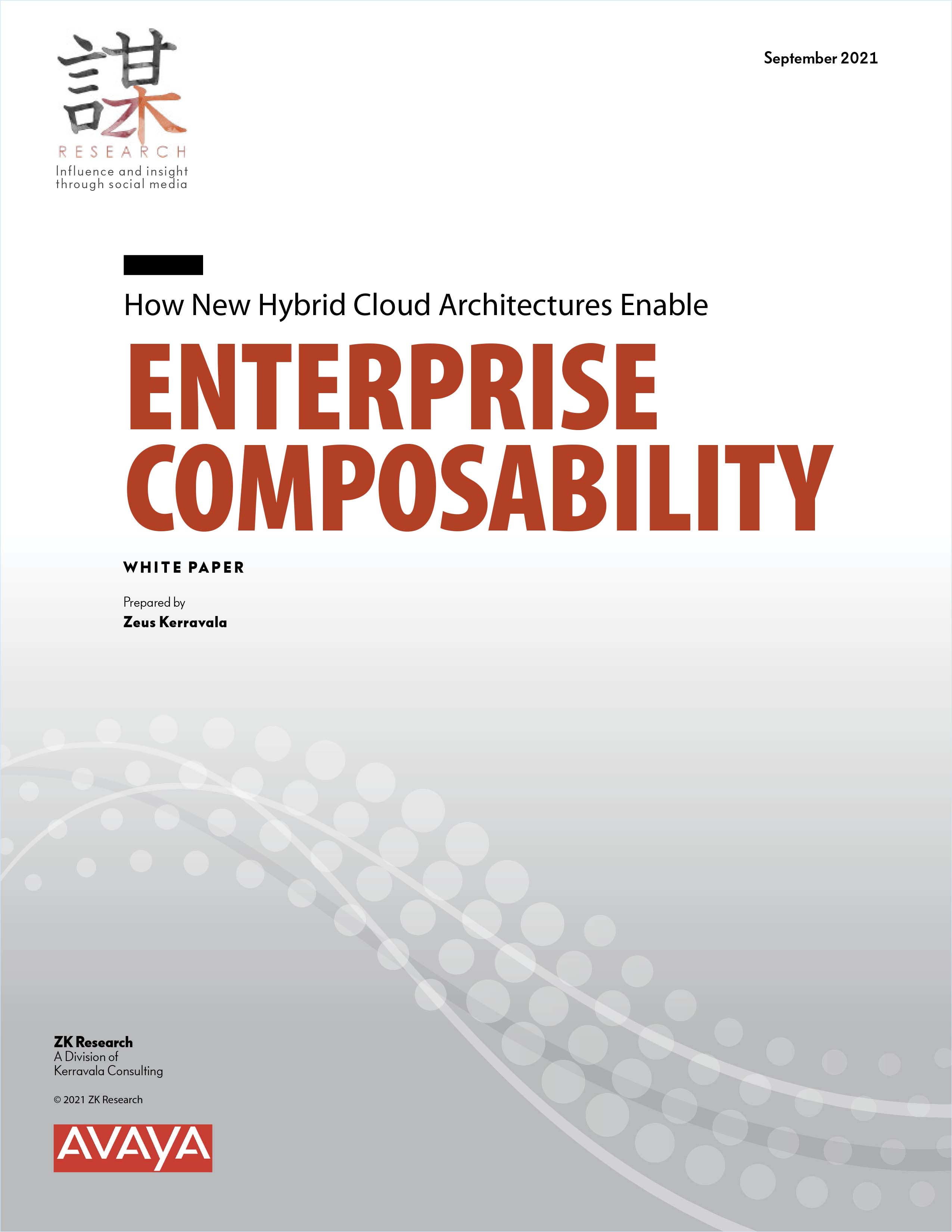 by ZK Research
Leverage multi-cloud to build composability and transform with the right cloud communications provider.


Customer and employee experiences are constantly changing. Just because an organization has the right strategies in place today doesn't mean they will be the right choice a year from now. To stay up-to-date with trends and requirements and adapt on the fly, organizations need the to embrace the concept of composability enabled by a true multi-cloud strategy.

There are a multitude of cloud archetypes - including public, private, and hybrid - with distributed cloud as an emerging trend.

Download this white paper to learn how to design a cloud strategy that encompasses all the cloud archetypes and best aligns with your enterprise requirements.
Get your copy
Fields marked with * are required